Valentine's Day majors on romance and couples in love with copious sharing of flowers and chocolates, so it can be difficult to involve the family in this seasonal event. To be honest it can be hard to do the romance bit as a couple with children! But actually a central theme to Valentine's Day is love, so here are some ways of sharing the love with your little ones this weekend.
Get crafty
The adage of 'it's the thought that counts' is never more appropriate than on Valentine's Day; Get the whole family round the kitchen table making cards or gifts for each other. Try our Card Craft or go full on DIY with some of Red Ted Art's ideas as part of the 31 Days Of Love campaign.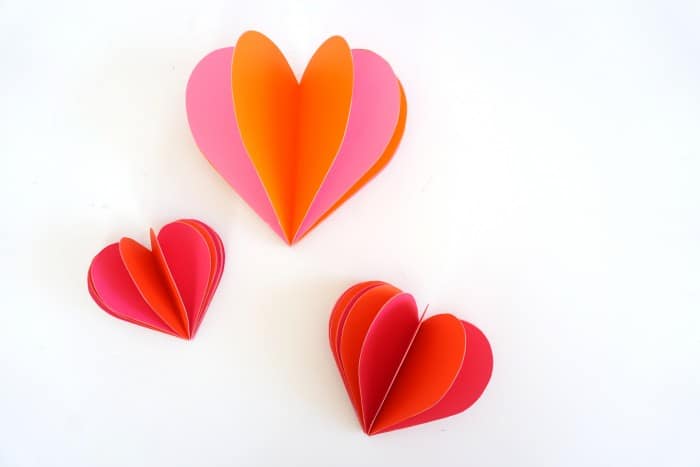 Say it with food
Heart shaped biscuits, homemade chocolates and red fairy cakes are cute ways for involving all the family in a sweet treat this Valentine's. For those not interested in the baking, there's always the eating! There are some excellent ideas on BBC Good Food
Have a bit of a dance
There's nothing like a good old slow dance to make you feel all lovey-dovey. Won't quite work with children but you can adapt the idea and have a little dance to some semi-romantic music. Go retro, push back the furniture and partner up for a bit of fox-trot or waltzing to really make it different (perhaps with the help of a YouTube video). You'll have fun and be doing it together, which is what these ideas are all about!
Go somewhere beautiful
Spring is doing its best to make an appearance so visit a beautiful National Trust location to spend quality time together as a family this weekend. It gets you out of the house, together, and all enjoying
the simple pleasures of a beautiful location. Check out the Valentine's Day events near you
Sofa party
Curl up altogether to watch a heart-warming film. Go classic with something like The Lady and the Tramp.
It's all in the decoration
Adorning the tea table with candles, heart paper chains and such like is bound to get you all in the Valentine's mood. Setting it all up will keep the little ones entertained too!  You could go totally overboard and only eat heart shaped food (think pizzas and cakes rather than getting complicated with spaghetti!) but we'll leave that up to you…
Love hunt
Any excuse for a treasure hunt! Use heart shaped paper clues to guide the family round a treasure trail of love-filled gestures such as Love Hearts, chocolate hearts, love letters and other cuteness. You could go all out with the treasure at the end being a treat for the whole family such as a day-trip.
What will you be doing for Valentine's Day this year; ignoring it or embracing your inner cupid? Do share your ideas and suggestions